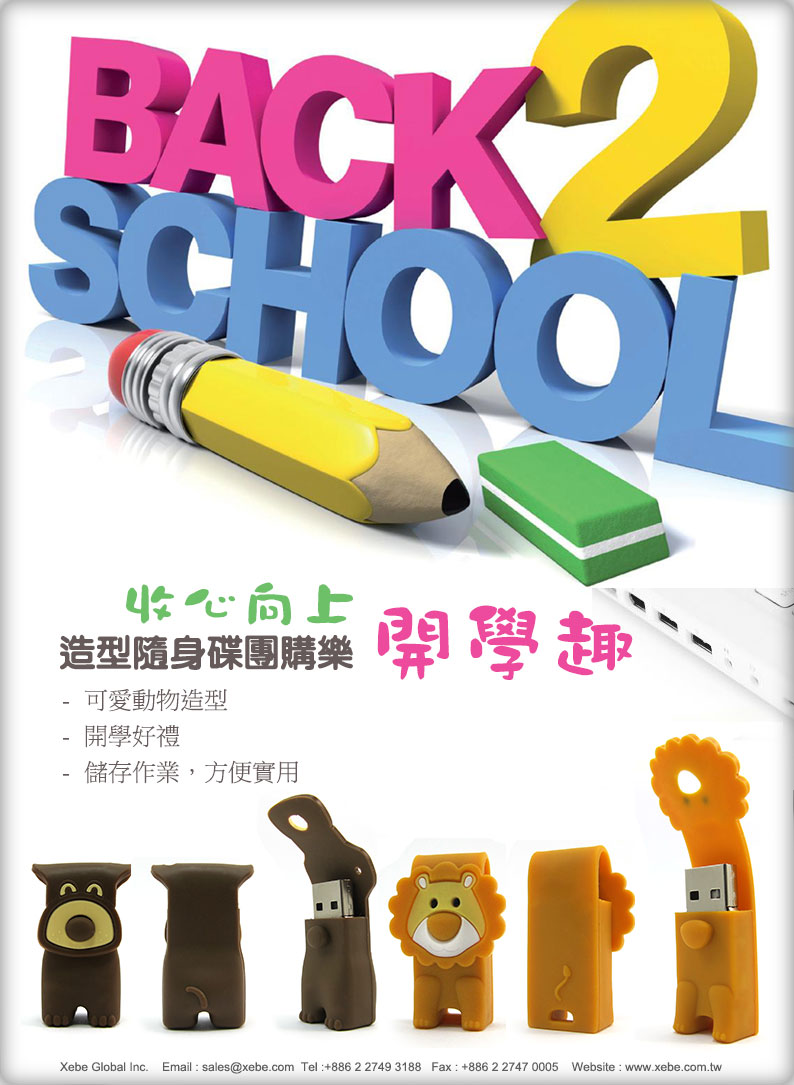 Back to School!!! Cute school cone can make children happy.
It was not long before the Summer vacation started, and it's back to school time again. Most of the students still in the mood for summer vacation. So, a school cone with some practical stuffs might be a good idea to bring your children back to school. Xebe has prepared cute USB drive for your school cone. Your children may use the USB Flash Drive to save their homework and take the USB flash drive to school. Teachers can also save the information on the USB flash drive. In this generations, a cute USB drive might be a good helper for children. And it's better than just toys, right?
Not only parents can give children school cone. Teachers can also use it as an encouragement, too. Students might need some cute stuff to release the pressure, and we have the solution for you. Xebe has many different choices for animal USB flash drive. (include, rabbit, tiger...) Our models and styles are various and you can find your favorite animal USB flash drive.
USB flash drive can be part of the school coneand also as a prize for the children. Hope our cute animal USB flash drive not only give you the function of using it, but also brings you the joy of using it.