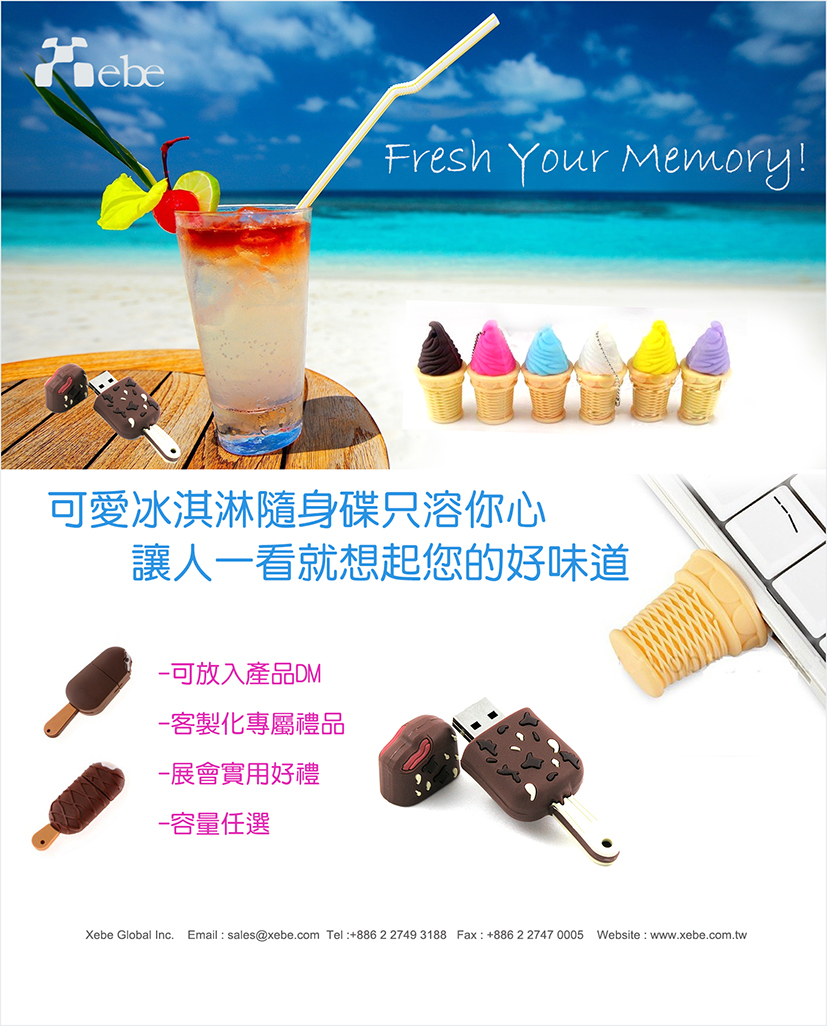 To enjoy the cool wind~ ice cream usb drive is into your heart!
In the summer, would you want to have better than ice cream? Would you know (that) ice cream have long history? According to KIWI, in the Persian Empire, people would pour grape-juice concentrate over snow, in a bowl, and eat this as a treat! In 400 BC, the Persians went further and invented a special chilled food, made ofrose water and vermicelli, which was served to royalty during summers. The ice was mixed with saffron, fruits, and various other flavours.
Everybody likes to eat ice cream, and then it is very popular on its style. ice cream usb drive is special design and everybody are notice it. Using ice cream usb drive like a cold feeling and it can restore my upset mood to calmness in the summer.
In the summer, go to the beach to swim the other solving can relieve the summer heat? Give your office to having cool feeing. ice cream usb drive has funny appearance so everyone is like it very much.