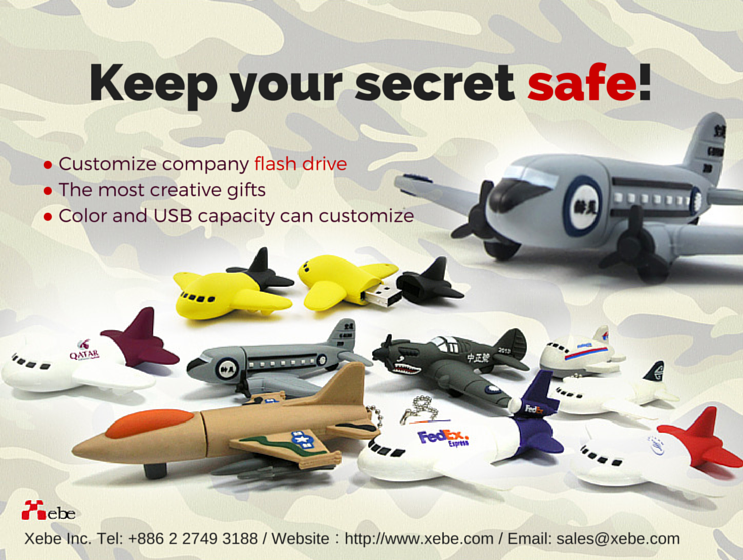 From the Apache incident in Taiwan, we can see how fast the net spread. The socialite who is also a star Lee Chien-rong posted a private visit photos on the Facebook, not only did she cause the photos crazily spread but also triggered the military investigation and people's rage. Besides, lots of vulnerability of the cloud storage site all made us think of the advantages of the flash drive.
Crisis in cloud storage site
Look back on last year, the hack obtained and spread the intimate photos of celebrities through the leak of Apple iCloud in the USA. The Movie "Sex Tape" sinks into cloud storage site crisis as well.
Cloud storage site VS Flash Drive
In these incidents, we know the convenience of Internet is accompanied with the risk of privacy. People who are familiar with the Internet know footprints in the sand show where one has been. The hack can steal our personal information from our actions on the pages, much more from the cloud storage site where we provide our intimate pictures, files and private stuffs. After several times "share" bottom, our privacy might leak out to the mean ones.
Thus, we can't help but think of "flash drive" which has been regarded as inconvenient. Flash drive did improve a lot from then till now, for example, the storage capacity turns bigger, the way it looks like changed, and there's also a custom flash drive. Though flash drive still has been concerned about the virus problem through the different computers, at least it doesn't have to worry about the privacy leak.
Custom Flash Drive
Some peopleabandon flash drive because of old styles. Actually, it's easy to find out custom flash drive! For instance, the airplane flash drive is just right for the Apache incident. This airplane flash drive is customized for "Mei-Ling" aircraft. Not only the appearance is the same as the true one, but the storage is free to choose.
Besides, if you are notfascinated with the airplane, you can choose other customized flash drive or make your own cute flash drive.
All in all, flash drive plays a role in nowadays. If you are afraid of being the victim of the cloud storage site leak, keep your flash dirve! By the way, if you want to take photos with the military aircrafts without being arrested, why not choose to take pictures with airplane flash drive?