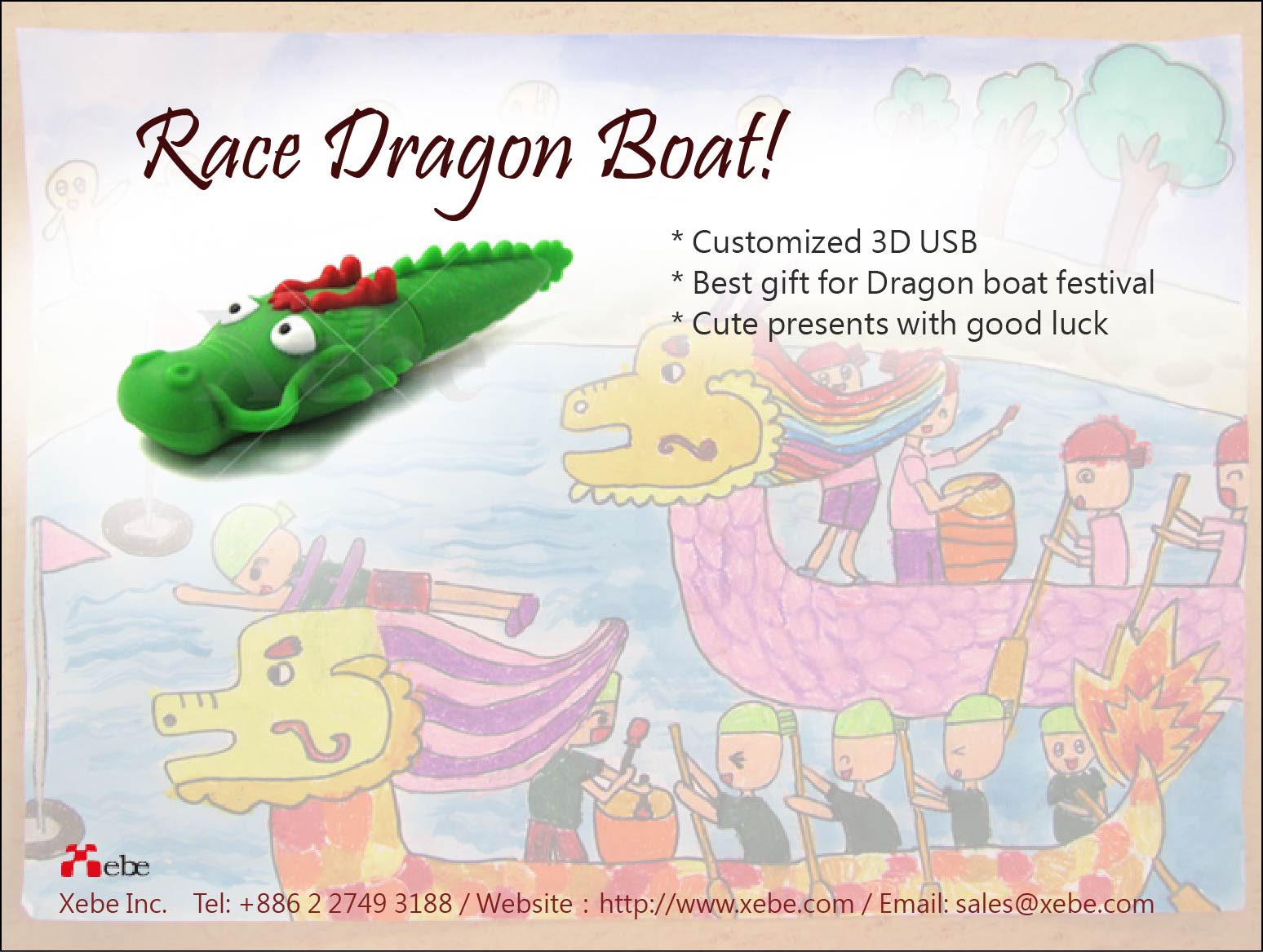 As you see the rice dumplings(ZongZi) from your Chinese friends photos on Facebook, Instagram. Do you know why they are eating that kind of food? Here are the brief introduction about Dragon baot festivel which is called Duanwu Festival in Chinese.
In ancient time, QuYuan as a ancient state of Chu people is a poet who loves his country. However, his loyalty did not be seen by the king of Chu. "When the king decided to ally with the increasingly powerful state of Qin, Qu was banished for opposing the alliance and even accused of treason."(wiki) In the end, Qin captured Chu. In despair, Qu Yuan committed suicide by drowning himself in the Miluo River on the 5th day of the 5th lunar month . To commemorate Qu's greatness, Chinese people choose this day as Dragon boat festival.
If you want to experience Chinese culture, here is an entertainment you can play with your friends or children.
First, find all dragon stuffs merchandises you have such as dolls, figures or animal flash drives. Then, take out a blank paper and draw waves, splash on it. Put your dragons on the paper, and race! It's sounds crazy! But after you post them on Facebook, Instagram, and Twitter, your friends might think you are cute.
No dragons in your house? Dragons merchandises are easy to find. For example, there's a custom USB in dragon shape. Not only you can have a race with your family, but you can store some pictures.
The more you know the culture, the more you see the world. Buy a custom USB or go experience the dragon boat. No matter what you decide to show how you know the Chinese culture, try to remember the story of Dragon boat festival. Go surprise your Chinese friends!