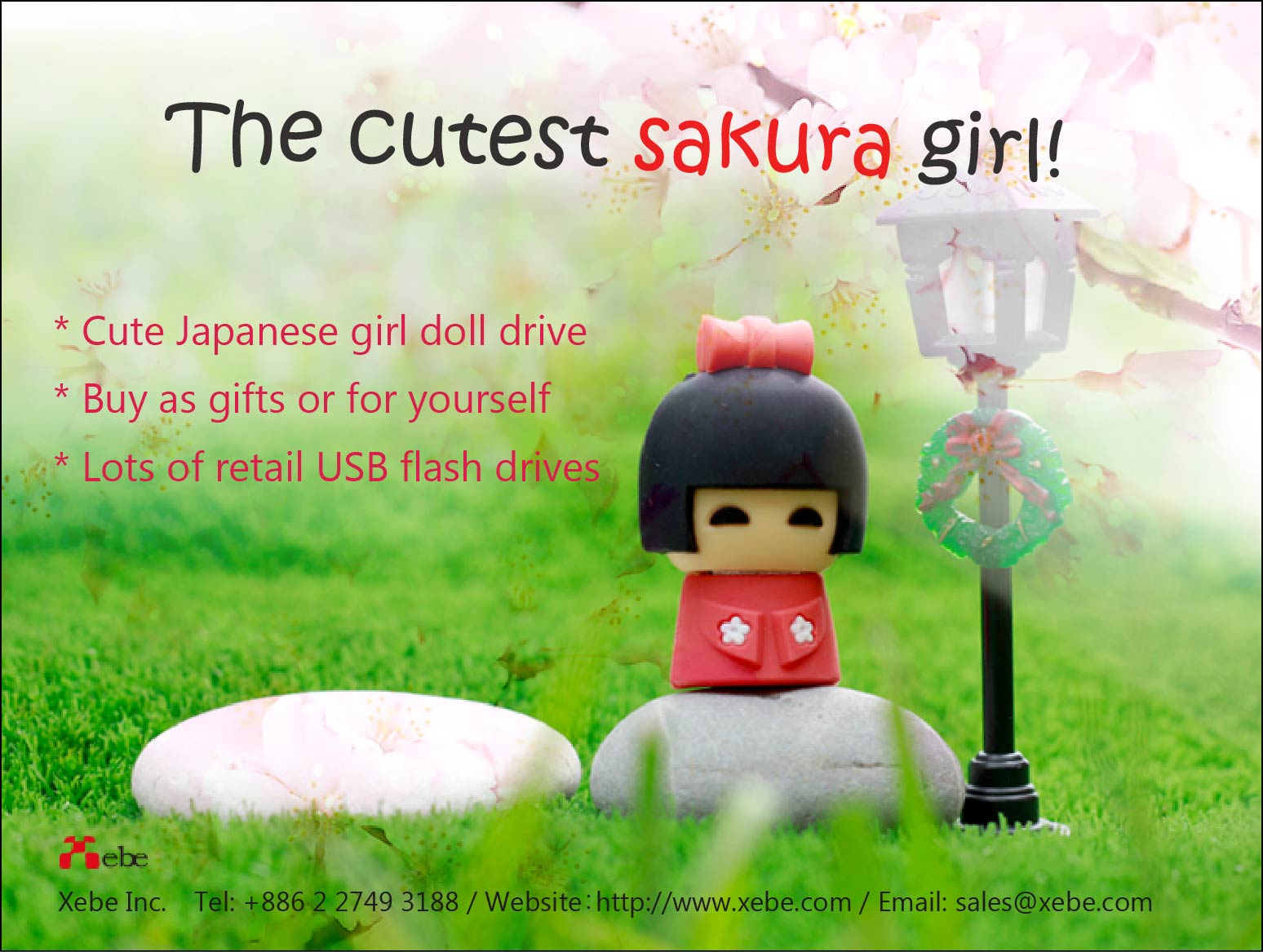 As it comes to Japan, people think of "Sakura" , even if the national flower in Japan is chrysanthemum. The Japanese girl also has a nickname: Sakura girl. With the spread of culture like manga, lots of men want to have a Japanese girlfriend. There's a amazing sakura girl "which" you don't notice before you can be with!
Xebe has a cute Japanese doll USB drives, the cute figure not only looks good but meets everyone's need. The girl's bangs with a bow on head and a sakura kimono makes the figure adorable. The custom USB drive not the other one, it sells retail too. Thus, it's suitable for a single man! (wink wink) Or, you can buy it for a specific girl who has the same character as the cute figure. Xebe also has other cute girl doll drives. Because of the same size of three dolls' headwear, you can change the headwear as you want!
Hits on girls easily!
The custom USB drives not only gives comfort to you, but catches other's eyes! Imagine that as you bring the drive to the coffee shop, and use it to store your file. It's possible someone is peeping on you and considering what is it. Once he or she knows it's a drive, they may have a conversation with you: "Oh! I haven't seen that! It's special!" So, why don't you give it a try?
Actually, good girls is everywhere! Next time you can give a sakura girl USB with memorable memories to your secret-crush girl instead of hitting on a sakura girl on the street! It's easier to have a girl with you instead of hit on a girl randomly.