The gifts make celebrities cry, will they become weapons next time?
It is usual celebrities receive gifts from fans. Normal gifts we can see such as cards, flowers, or snakes. However, some celebrities may receive special gifts. For example, Kevin Tsai celebrity in Taiwan shared the photo with custom USB on Facebook. In the photo, both hosts in "KangXi lai le" are made to custom USB. Kevin said:" I will be made to weapons next time."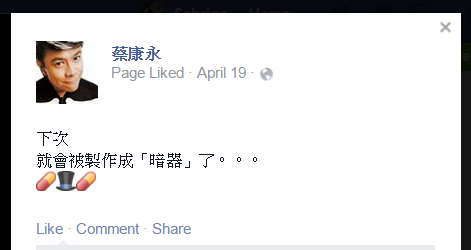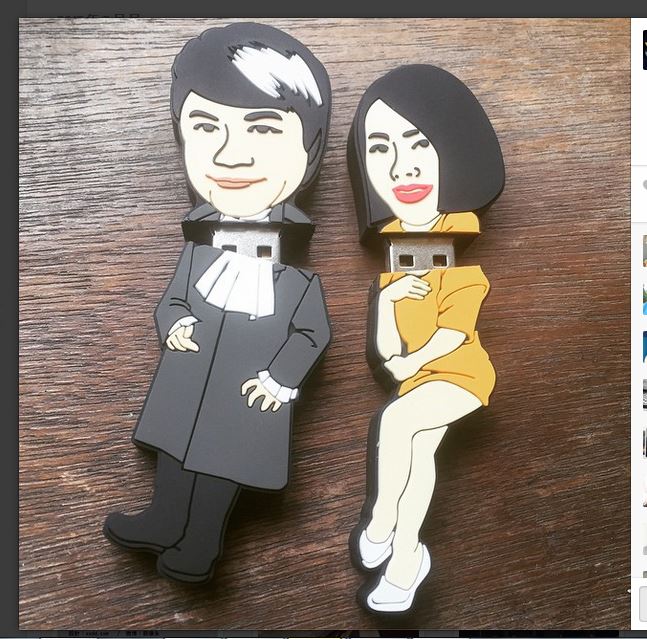 Though it is not common to see celebrity-like custom USB, there are lots of custom 3D flash drives in the market. Most of them even cannot be recognized as USB. Actually, the USB which Kevin received is pretty normal, it is only 2D but get thicker. Plus, its outlook is not like the real them. Some fans even replied on Facebook: "What's wrong with Dee's face?" On the other hand, giving creative gifts is still a good way to impress celebrity and fans.
Besides custom USB, cute stuffs also catch celebrity's eye! Ellen just posted about a big dog with a great deal of ducks on her Instagram, saying that: "I want everything in this photo." If you are one of Ellen's fans, picking these animals as creative gifts may surprise her! Then, she has to consider about how to raise them (LOL).
What celebrity receives as gifts often draws everyone's attention, for instance, many fans replied on Kevin's page saying: "I want this too!". It seems that if they received his or hers like weapons, fans would buy that too!